Is a Tummy Tuck for Me?
Those that would most benefit from abdominoplasty are those that have experienced massive weight loss, women who have stretched their abdominal muscles and skin through multiple pregnancies beyond the point it can return to normal naturally, and men that that a fat deposit or loose abdominal skin around their abdomen that has not responded to more traditional weight loss methods.
How is a Tummy Tuck Performed?
In most cases, your doctor will make one long incision from hipbone to hipbone just above your pubic area, and a second in order to free your navel from the surrounding tissue. The skin is then separated from the abdominal wall up to the ribs revealing the vertical muscles in your abdomen. The next step is tightening these muscles by pulling them close together and stitching them into their new position. The result is a firmer abdominal wall and narrower waistline.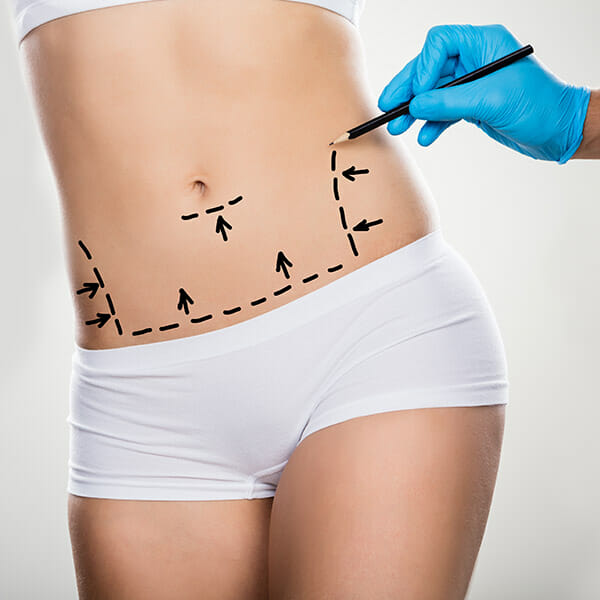 From here, excess skin is stretched back down, before being removed. Next, a new hole is cut for your navel and then stitched into place. Finally, your incisions will be stitched, surgical dressings will be applied, and a tube will likely be inserted in order to drain excess fluid from the surgical.
The Tummy Tuck procedure is performed under general anesthetic, and typically takes between two to five hours depending on the extent of the surgery. Usually, it is performed on an outpatient basis, but in some situation, you may be required to stay at the hospital overnight.
You can learn more about whether a tummy tuck procedure is for you by scheduling an appointment with Dr. Shahin Javaheri at either the San Francisco or Berkeley location.