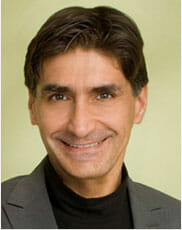 Dr. Shahin Javaheri : San Francisco Plastic Surgeon
Rated best plastic surgeon by San Francisco patients, Dr Shahin Javaheri, is a second-generation surgeon whose father was an accomplished aesthetic surgeon in Southern California. He is double Board Certified by the American Board of Plastic Surgery and the American Board of Otolaryngology (ENT). His education includes graduating from the Medical College of Pennsylvania, surgical residency from University of California Davis, Otolaryngology residency from the University of California Irvine, and residency in Plastic and Reconstructive surgery from University of South Florida. Dr Javaheri's specialty is reconstructive and plastic surgery of the breast and body. Plastic surgeon Dr Shahin Javaheri has two surgery centers; Berkeley and San Francisco.

Plastic Surgeon Dr. Javaheri's Philosophy
Aging is an inevitable process resulting in unwanted wrinkles and sagging of body structures. Proper nutrition, diet, and exercising helps to maintain as much of the youthfulness as possible, though there are limitations. Plastic surgery and other non-surgical cosmetic treatments can help rejuvenate an individual affected by the aging process. San Francisco plastic surgeon Dr. Javaheri's philosophy is to provide excellence in plastic surgery and help in guiding an individual to recapture what has been lost in time, in essence, to help you look as young as you feel. See Dr. Javaheri's CV for more information about his qualifications as a plastic surgeon in San Francisco, CA. Please click for more information on Dr Shahin Javaheri's reviews and to see before and after photos of his work.